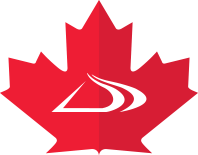 PROUDLY MADE IN NORTH AMERICA
Delta Kayaks is the culmination of over 35 years of thermoforming and paddle sports industry knowledge. From the outset, our focus has simply been to build the best-thermoformed kayaks we can build, right here in North America. Through innovation and design, we have created a complete line of outstanding kayaks that will appeal to paddling enthusiasts of every level. Our commitment to quality and value is evident in every kayak we build, and whether new to the sport or a seasoned paddler, you will be sure to discover the Delta difference.
GENUINE DELTA KAYAKS
ACCESSORIES
We have designed a full complement of genuine accessories to bolster the experience that comes with owning a Delta Kayak. Whether you're looking to keep yourself dry with the addition of a spray skirt or are a cockpit cover to keep your kayak clean and adventure-ready, we've got something for every model of kayak we make.