PHOTO | DAVID BOYLE, OSOYOOS LAKE
WHO WE ARE
At Delta, we build only thermoformed kayaks because we believe in the technology, our kayak designs and our state-of-the-art manufacturing techniques. We're proud to craft our kayaks in coastal British Columbia and feel there's no better place to prove our designs. And we make kayaks for everyone, from beginner to expert, because we believe every paddler deserves a well-crafted kayak that suits their own style and ability. Our focus has always been to build the world's finest thermoformed kayaks right here in North America, and we think our quality kayaks speak to the value of doing one thing and doing it well.
That's who we are. That's the Delta difference.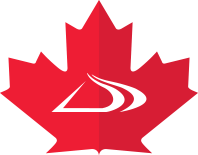 PROUDLY MADE IN NORTH AMERICA
All of our kayak models are made right at our manufacturing facility in Maple Ridge, British Columbia, Canada. We use Computer Aided Design (CAD) and over 35+ years of experience to design our kayaks. The final assembly and finishing touches are done by hand so that every step of the process is up to our strict standards.
OUR COMMITMENT TO
THE ENVIRONMENT
Consideration for the environment is an important part of our philosophy at Delta Kayaks. While you are enjoying your kayak in the outdoors, you can be confident in the knowledge that Delta Kayaks are made from materials and construction methods that tread lightly on our planet. The materials used to make Delta Kayaks are safe to manufacture and are completely recyclable. 100% of our scrap material is collected and repurposed so there is no waste.
BETTER BY DESIGN
Delta makes choosing the right kayak easy. As avid paddlers we know that fit, comfort and performance are vital to experiencing the best that kayaking has to offer. Optimizing your fit and comfort is quick and easy with the Delta multi-positional Contour II sliding seat system, Seadog™ foot braces and integrated thigh pads. All Delta Kayaks feature a long waterline and upswept bow for an efficient dry ride. Deck fittings are recessed and hatches flush-mounted for a sleek look and no-snag design. Bow and stern hatches are large and provide easy access into full-volume dry storage compartments that are sealed by watertight flanged bulkheads. The advanced thermoform construction of our kayaks provides better rigidity and far less weight and durability that surpasses what fibreglass kayaks have to offer.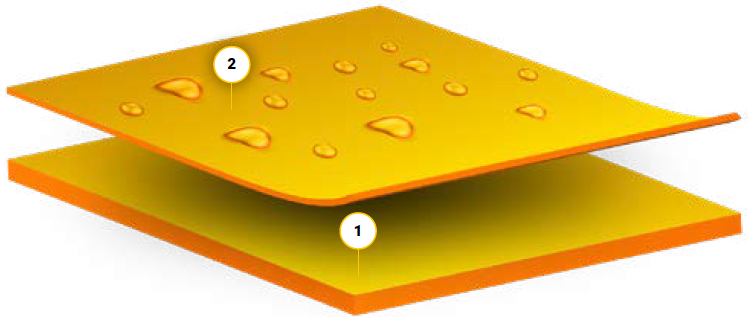 TECHNOLOGY
ADVANCED THERMOFORM CONSTRUCTION
Our skilled workers carefully craft every Delta kayak using a proprietary blend of thermoplastic materials. An ABS base layer (1) provides superior impact-resistance and rigidity, while the Solarkote exterior surface (2) contributes outstanding abrasion and UV resistance for a smooth, bright finish and vibrant, lasting colours. Our kayaks have higher impact strength than composite fibreglass boats and hold their shape better than polyethylene kayaks. The first thing you're likely to notice, however, is their weight. Thanks to our advanced thermoform construction, Delta kayaks are not just tough and good-looking — they're also among the lightest on the market.
INNOVATION
CONTOUR SEAT SYSTEM
Personalizing your fit and comfort is simple with our feature rich, multi-position Contour II Seat System. Its ergonomic design provides optimum support with channel-vented foam cushioning for excellent drainage and air flow. Key features of the Contour II Seat System are:
1. Hi-Low Backrest Adjustment
2. Channel Venting
3. Contour Fit Kit Ready
4. Core Drainage
5. Multi-Position Seat Adjustment
The seat-pan and backrest are designed to conform to your body and offer excellent ergonomic support. Self locking, hardware free backrest adjustment allows for easy height positioning while in or out of your kayak. The Contour II Indexing System makes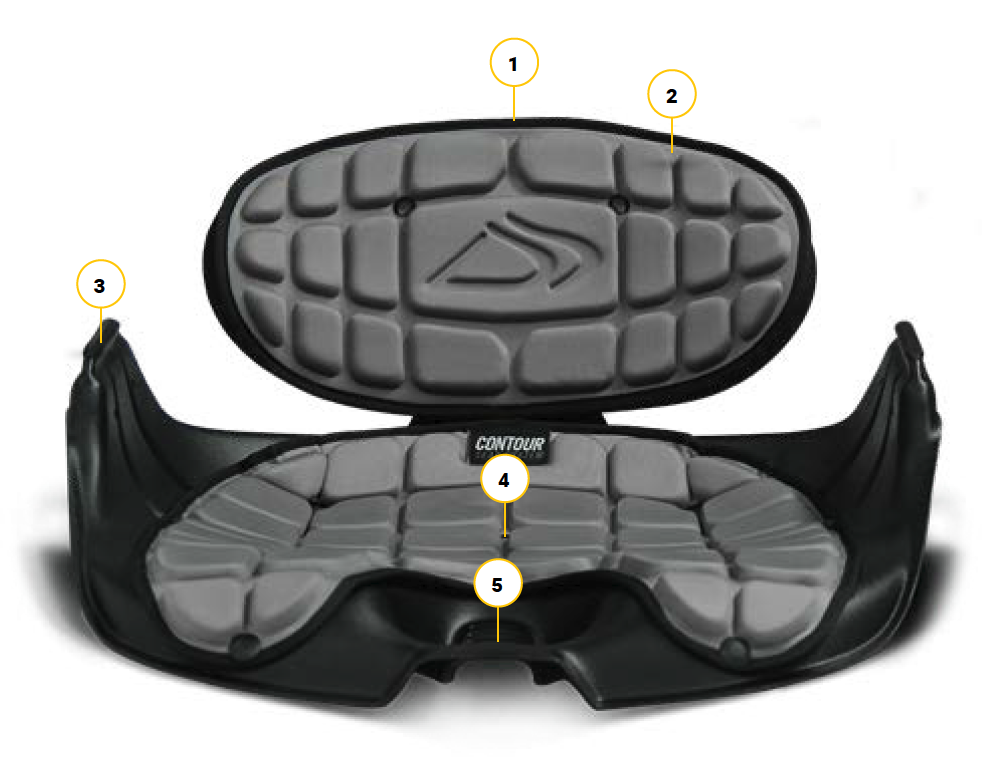 DON'T JUST TAKE OUR WORD FOR IT
TESTIMONIALS
JOIN THE CONVERSATION ONLINE
#DELTAKAYAKS  

#DKDIFFERENCE